We are pleased to offer a number of private label solutions to help your business succeed.
We offer an extensive line of varieties, blends, flavored, dark roasts, organic and decaffeinated beans. Custom blending is also available. Give us your existing logo to work from or let us help you design something really unique and creative. There are many vibrant colors & packaging styles available to create a special image just for your business.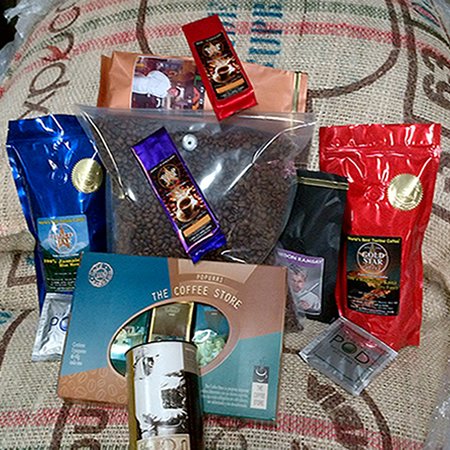 Available in our store are PRIVATE LABELED Jamaica Blue Mountain & Hawaiian Kona Coffees.